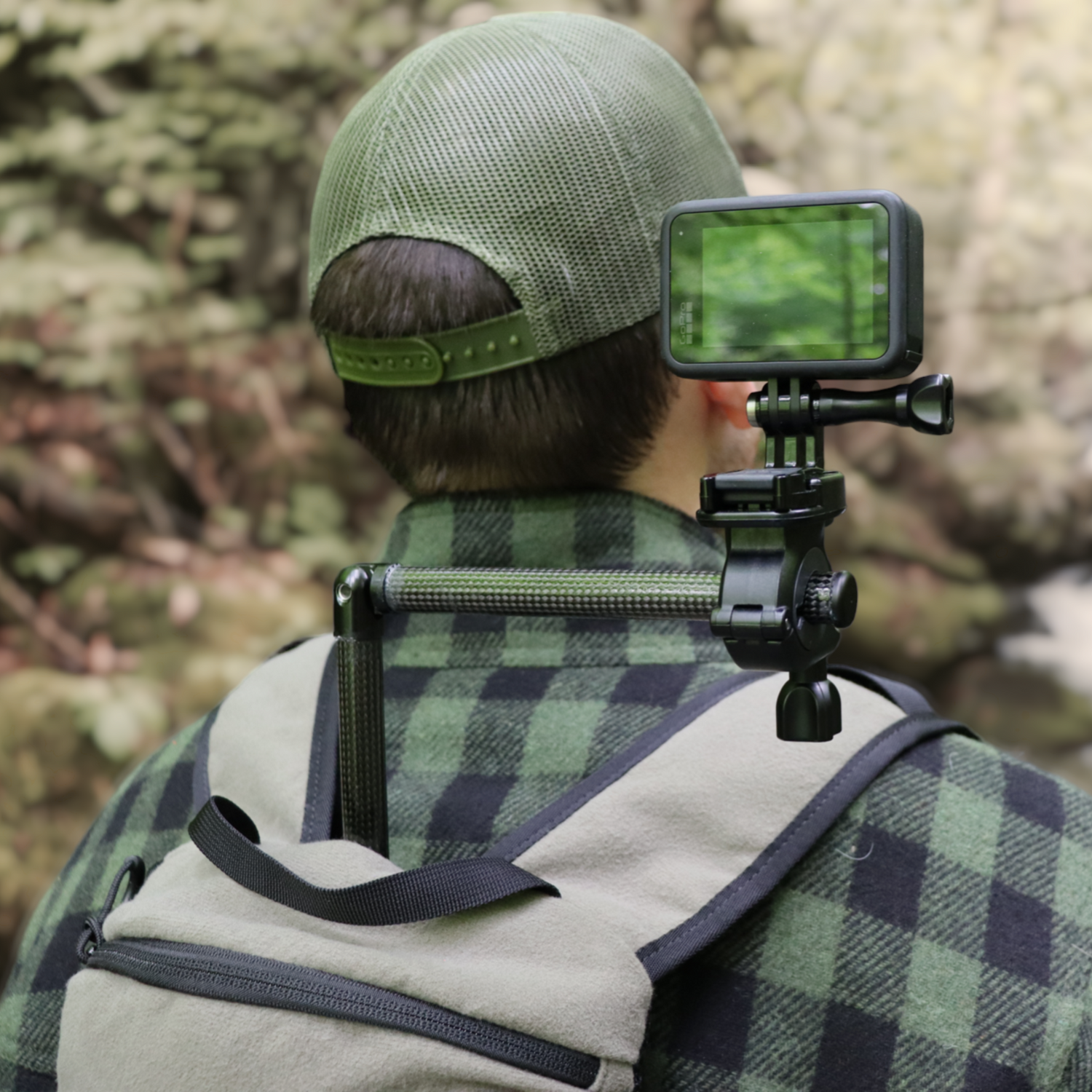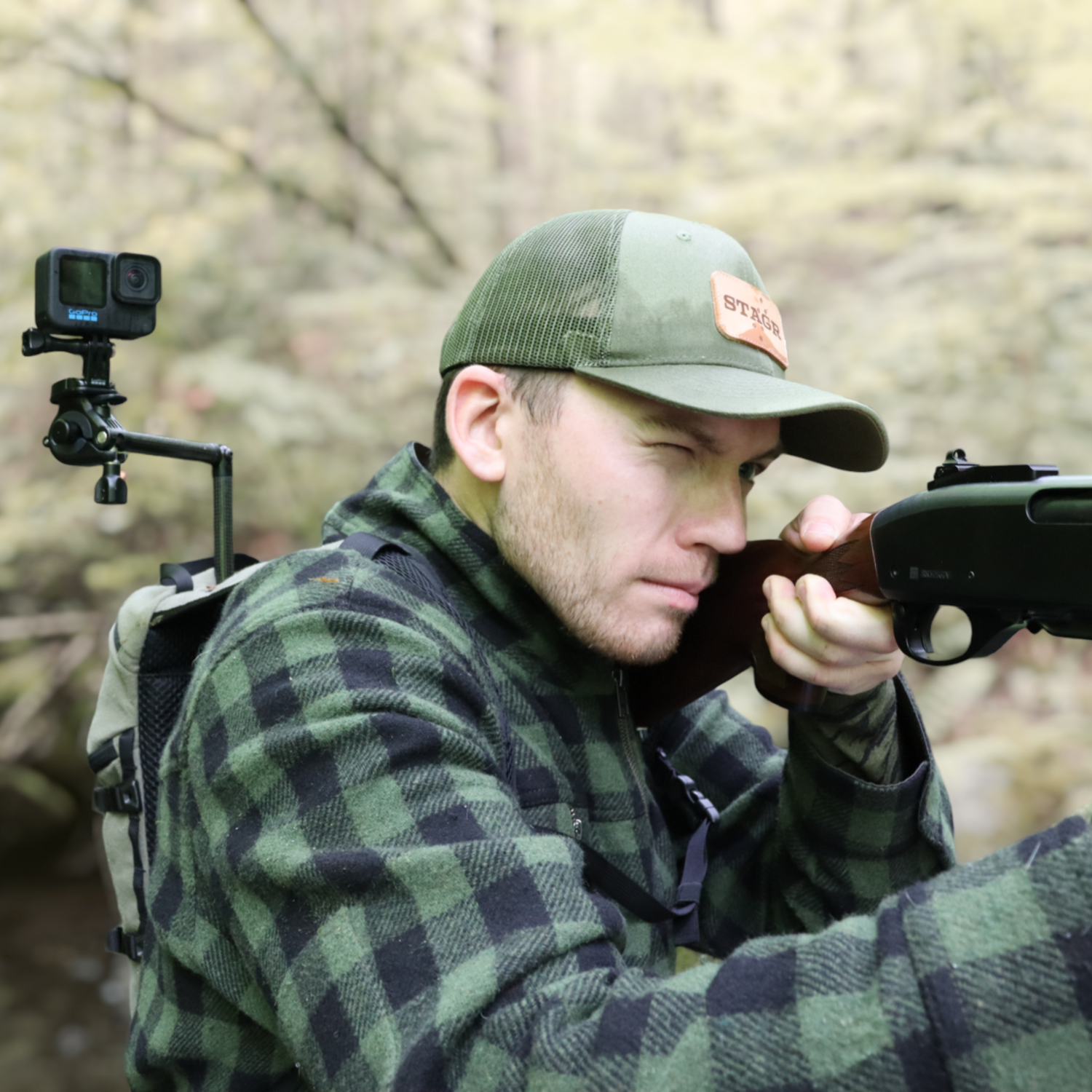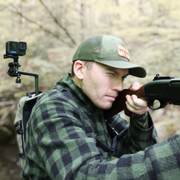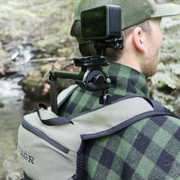 Trak Pack Carbon Fiber Self Filming Frame
Regular price
Sale price
$170.00
Unit price
per
*Frames are built to order, current lead time is 10-12 days*
Introducing the ultimate accessory for your Trak Pack: the Trak Pack carbon fiber removable self-filming frame. Designed with the self filming hunter in mind, this frame allows you to capture every moment of your hunt in stunning detail and clarity.
Crafted from premium USA made carbon fiber, this frame is ultra-lightweight and incredibly durable, making it the perfect choice for any tracking bucks or any outdoor activity. And with the removable clamp design, you can easily attach and detach your action camera, giving you the flexibility to capture footage from any angle.
But the Trak Pack Pro isn't just a filming frame - it's a complete filming solution. You can capture high-quality stable footage without any additional accessories. And with a sleek and slimline design, this frame is the perfect complement to your STAGR Gear Trak Pack. This Fram is easily removable and allows you to film from both left and and right shoulder perspectives. Coupled with the GoPro 360 bar mount, you can get clear 360 cable footage with the press of a tab, making it perfect for tracking, still hunting, or stand hunting. 
So whether you're tracking bucks in the mountains or siting in the stand, the Trak Pack Carbon Fiber removable self-filming frame is the ultimate accessory for capturing your adventures. Don't settle for ordinary footage - elevate your game with the Trak Pack Frame. Try it today and experience the difference for yourself.
Recently viewed products
Continue where you left off