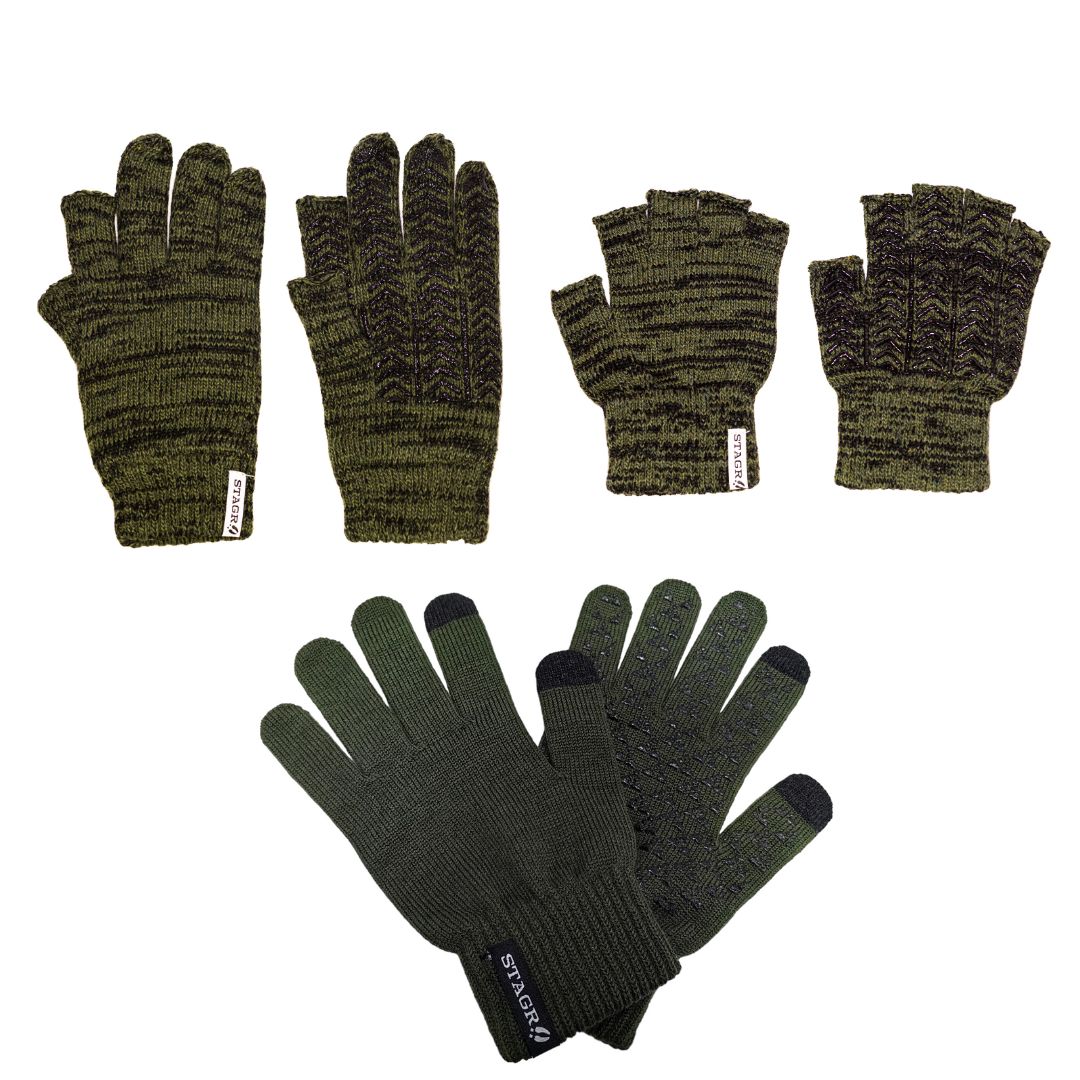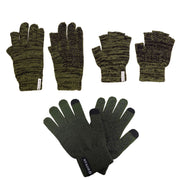 GG Glove System
Regular price
Sale price
$55.00
Unit price
per
Introducing the Green Growth Glove System, the ultimate package for hunters seeking versatile and reliable hand protection throughout deer season. This comprehensive system includes three pairs of gloves: the Fingerless Green Growth Glove, APEX Merino Glove, and Carbine Green Growth Glove. Each glove is thoughtfully designed and made with wool, ensuring exceptional warmth, comfort, and durability.
With fitted cuffs, these gloves offer a secure and customized fit, preventing dirt and debris from entering while maintaining a streamlined profile. The lay flat PVC angled grip on each glove provides enhanced control and handling of firearms and hunting equipment, enabling precise and confident movements in any weather condition.
The Green Growth Glove System is designed to tackle all elements and temperatures you may encounter during deer season. The Fingerless Green Growth Glove offers increased dexterity and flexibility for mild weather or activities requiring fine motor skills. The APEX Merino Glove provides maximum coverage and warmth during colder days, ensuring all-day comfort on the hunt. Finally, the Carbine Green Growth Glove combines the versatility of fingerless and full-finger designs with added reinforcement for heavy-duty tasks, making it ideal for rugged terrain or intense hunting situations.
By offering all three gloves as a discounted package, the Green Growth Glove System provides hunters with the complete range of options to adapt to varying conditions throughout the season. Experience the convenience, reliability, and cost-saving benefits of this comprehensive glove system, and elevate your hunting experience to new heights.
Invest in the Green Growth Glove System today and gear up with confidence, knowing you have the perfect glove for every hunting scenario.
Recently viewed products
Continue where you left off