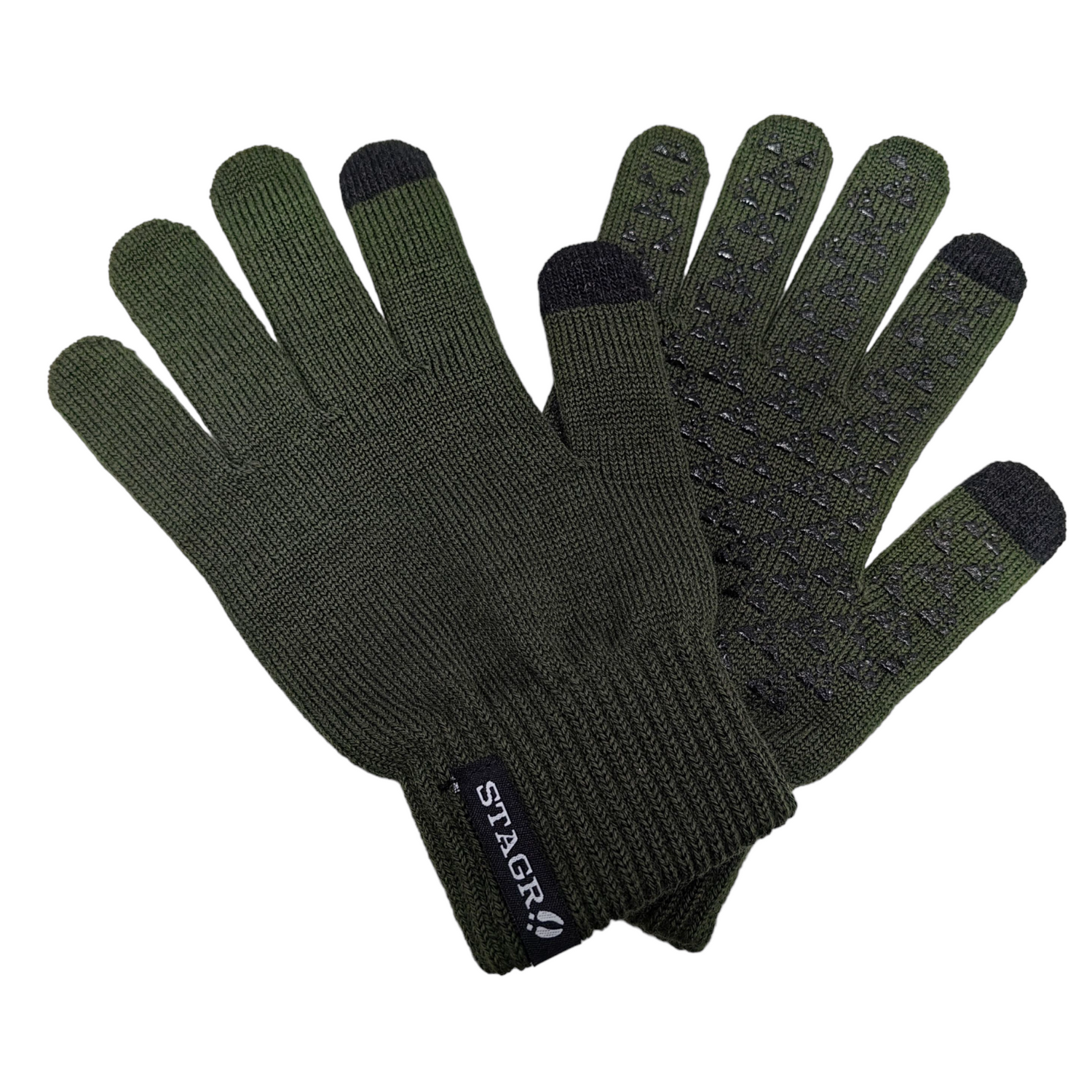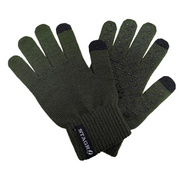 Apex Merino Glove
Regular price
Sale price
$24.00
Unit price
per
Introducing the pinnacle of mild to cold-weather lightweight hand protection for the northeast: the Apex Merino Mountain Glove. Designed for comfort and extreme functionality in your pursuit of a high racked mountain buck these gloves are the perfect for tracking days when a lightweight hand layer is needed or for cold sits in the stand when use of your finger tips are required.

Crafted from 100% merino wool, these gloves provide exceptional warmth and comfort, while also offering superior durability and flexibility. The merino wool wicks away moisture from the hands and regulates temperature better than synthetics, keeping your hands warm and dry.

The Apex Merino Mountain Glove features a host of performance-enhancing features, including a reinforced palm and apex dotted silicone grip for improved durability and grip, as well as a snug wrist cuff for a secure and comfortable fit. And because these gloves are touchscreen compatible, you can stay connected with your phone or GPS device without having to take them off.

But the real secret to the Apex Merino Mountain Glove is the attention to detail. From the reinforced knitting to the sleek and stylish design, every aspect of these gloves has been carefully considered to provide the ultimate in performance and value for big woods hunters. So whether you're early season scouting or miles deep on a buck track, the Apex Merino Mountain Glove has you covered. Try them today and experience the difference for yourself.
Really Like These
Picked two pairs of these up recently and have been getting them broke in. Really like them so far looking forward to using them during deer season so far. Fingertips work better with phones than other gloves i've used in the past. Pretty warm for their thinness too.
Really Great Gloves
Comfortable Good Fit for Average Hands
APEX Merino Gloves!
Looking forward to tracking in these, I prefer the thinner style of gloves. Thought wool would be scratchy but it is very soft to the touc.h
Apex Glove
A+ Picked up a pair at huntstock this year
Apex Gloves
Been Looking for a glove like this for awhile and glad to finally get my hands on some! Love the merino knit, very warm and cozy on the hands, havent really seen another company offer this kind of glove with grip. Similar to the first lite gloves but those don't have grip and make it hard to hold onto stuff. Love these so far, I think they will be great. Had a great time talking with the stagr team at HuntStock where I purchased these. Good Luck This Season Fellas!!!
Recently viewed products
Continue where you left off